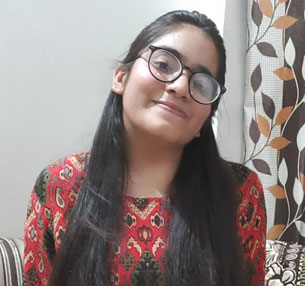 Diksha Dutt of B.Tech. CSE is working towards introducing technology to women in and around her hometown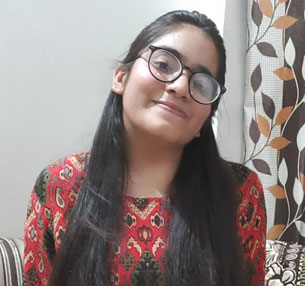 Doing something for society and those less privileged is a desire that many people possess. Many of us though wait for the 'right moment', when we have more time on hand, more savings, have settled ourselves, etc. Diksha Dutt is a person who literally shatters this stereotype. A student of NIIT University's Bachelor of Technology in Computer Science course in the Class of 2023, Diksha has devoted her efforts towards promoting equal opportunity in the technology sector. Her strong belief that programming can be self-taught led her to think of ways in which those interested can be provided a start with the right amount of push.
Originally from Bhilwara, Rajasthan Diksha felt very strongly about the underrepresentation of women in Indian Universities and in the workplace, especially when the field of engineering or technology are concerned. In the tech space, there is discrimination seen on the basis of gender and motherhood. Surveys suggest that across technology companies globally, women hold only about 29% of leadership positions. Considering how important the technology sector is for solving the world's problems, this is a major issue that needs to be looked at and addressed.
Diksha believes that providing women with the right tools will surely have a positive impact on their capabilities and lead to better diversity in the field. To this end, beside her rigorous academic schedule as a student of Computer Science herself, this young girl heads the Alwar Chapter of GirlScript India which started operations on 1st May, 2020 and has 18 members currently. This chapter conducts various events, conferences and free-of-cost workshops for everyone, irrespective of their gender and experience levels, to strengthen technical skills and get introduced to opportunities around the globe. 50% seats are reserved for women and the LGBTQ community.
GirlScript has introduced several programs to help the beginners, including:
LetsPy, a 2-day boot camp
GirlScript Summer of Code, a 3 month-long Open Source Development program.
GirlScript India Summit, a 2-day event including Hackathons, Tech-Talks, Workshops
Codepreneur, 1-week fully-funded residential learning and interaction program
NIIT University celebrates achievers like Diksha who have a sense of responsibility towards society at such a young age. We wish her all the best and hope that her efforts inspire others to undertake efforts at giving back.