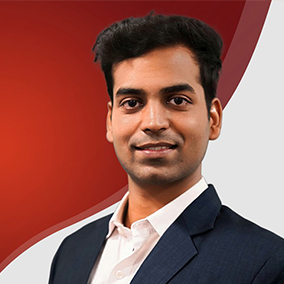 From NU to NYU, alumnus Samaksh Singhal is going places after building on his perfect foundation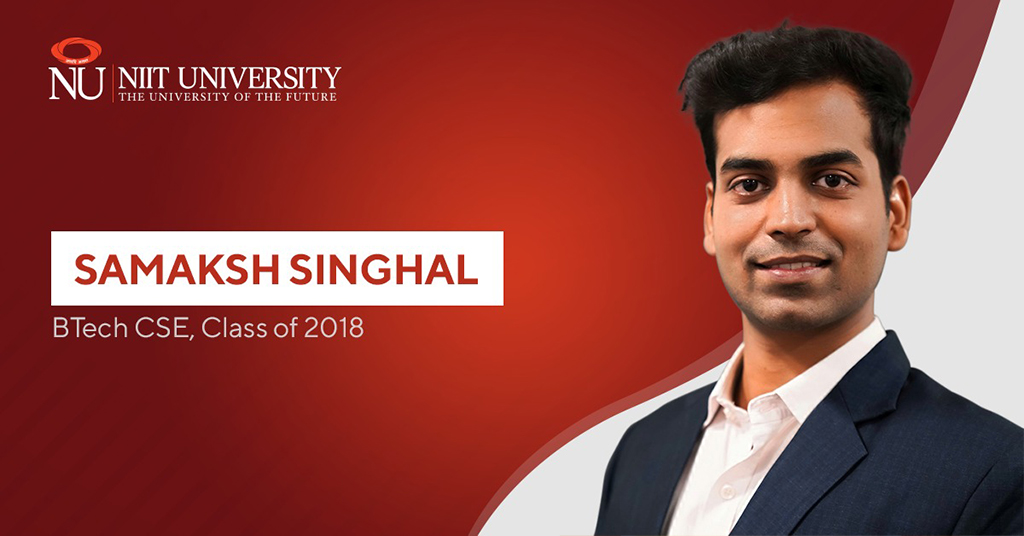 "A building is only as strong as its foundation, and I am glad I chose NIIT University to guide me in creating a solid foundation," says alumnus Samaksh Singhal. BTech CSE Class of 2018 student has built on the foundation he received with his prolific, almost four-year stint working with PwC with the best information security talent worldwide. Now pursuing his Master of Science in Cybersecurity from the prestigious New York University, he looks back on his time on the NU campus and recounts the three gifts he received at the University.

Building Competence

Samaksh highlights the fact that NIIT University was established by India's skill and talent development Gurus. According to him, it resulted in best-in-class faculty and infrastructure, which helped him expand his learning horizons and achieve his true potential. "NIIT University helped me understand the practical applications of theoretical concepts learned in the lectures. During the on-campus summer internship, I created multifactor student attendance software, which was the perfect way to put my learnings into practice," he says.

Building Culture

The Asian Lens Forum (TALF) at NU was instrumental in Samaksh's appreciation for the legacy and rich culture of India. "Through TALF, I got an opportunity to be an independent thinker and a problem-solver. We learned lessons from our past through discussions while understanding our position as Indians in global dynamics," he adds. Besides encouraging awareness amongst students about themselves and their histories, TALF inspires them to play a constructive role in the global space, and Samaksh has done that in style with his work at PwC and now at NYU.

Building Character

At NU, Samaksh could not only focus on his academic growth but also found platforms for his holistic development. He believes that through extracurricular activities like Nukkad Natak, he had the stimulation to think deeply about solutions and root causes of societal abominable practices. "It has provided me with a moral compass to make the right decision whenever I feel stuck with ethical dilemmas," he states thoughtfully. Samaksh let his learnings be his guiding force as he followed his dreams in the professional world.

At NIIT University, Samaksh believes he developed the right attitude required in candidates for the corporate world. So he was confident when he got campus placement with one of the Big-4 professional service firms – PwC. He worked with the powerhouse for nearly four years as a Cybersecurity Consultant before pursuing his academic dreams at NYU. "Today, I can proudly say that I am a NUton working with the best brains in the world only because of the three gifts I got from NIIT University," he concludes confidently.