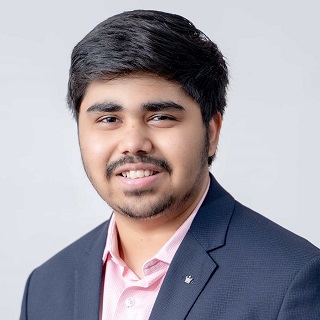 How alumnus Aakash Sinha used his launchpad at NU for his meteoric professional graph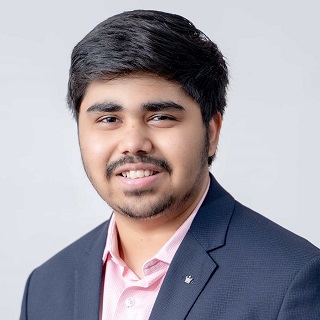 "Perseverance is the key to my success!" is how NIIT University alumnus Aakash Sinha describes his meteoric rise in the industry. The B Tech CSE Class of 2018 student began his professional journey through campus placement with ZS. Since then, he has consistently proven himself in the organization and ended 2022 on a high note as he was promoted to the position of Business Technology Solutions Consultant. Going down the memory lane, he looks back on his journey at NU and how it paved the way for his stupendous professional success.

According to Aakash, the life on the green, sustainable campus is a world in itself. It was the platform for him to break out of his shell and transform into a confident, highly-skilled professional. "NU offers you many platforms and opportunities; I am glad that I could make the most out of them. I remember, the first Object Oriented Programming lab class, which turned out to be the bread and butter of life. Getting deep insights into the core subjects helped me identify my true interests and thanks to unique specializations I could choose Big Data Engineering," he says.

It was the best decision he could have made because Aakash works with Big Data tech stack in his company today. He highlights the role of faculty mentoring and events like the IngeNUity fest and Audacity for his all-round growth. It had prepared him for the placement season with a clear vision that he wanted to be placed with a firm that offered Big Data or ML engineer profiles. "I was being picky about the companies, but eventually felt a bit of anxiety when all my friends got placed and I hadn't," he admits with candor.

Aakash opted for a Data Science internship with another firm before ZS came calling on campus. He went through a grueling placement process before bagging his dream role. "I remember sending thank you notes to the CIC team because their efforts had led to my placement success. I am happy to say that I joined ZS as a fresher, and after 4 years I am continuing my stint as a team lead," he says filled with pride. Through his hard work and perseverance, he has been on a rewarding career path, setting an example for others to follow.

Aakash began his journey with ZS as an Associate in a Data Science project. He used the knowledge of ML and Big Data he had gained at NU to offer tutorials to a small group of peers. Soon the word spread and it turned into weekly learning sessions for the whole organization. "The best thing about working with ZS is its people and culture. You can just walk up to anyone in the organization and talk about creative ideas, discuss your goals and the leadership team is always there to support you," he adds gratefully.

From participating in Quest Hackathon (36 Hour ZS Hackathon), getting appointed as the IdeaBox Innovation Catalyst for his space, winning multiple project level awards along with two Innovation of the Month awards, leading client project deliveries for one of the most challenging pharma client in US and Europe, Aakash has brought his A game to his professional life and has been rewarded for it by the organization. "I shifted my focus towards core Big Data engineering, AWS and Life Sciences and it helped me evolve in my journey at ZS. The icing on the cake was the promotion in December 2022. I feel fortunate to have started my career at ZS because the magnitude of growth I have had in my professional and personal life is unimaginable," he concludes looking back on his phenomenal journey.