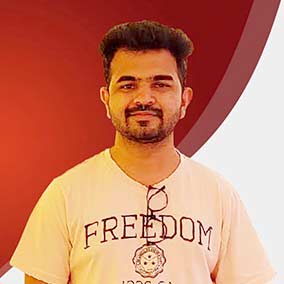 In pursuit of his goals NU alumnus Gulshan Singh keeps rising high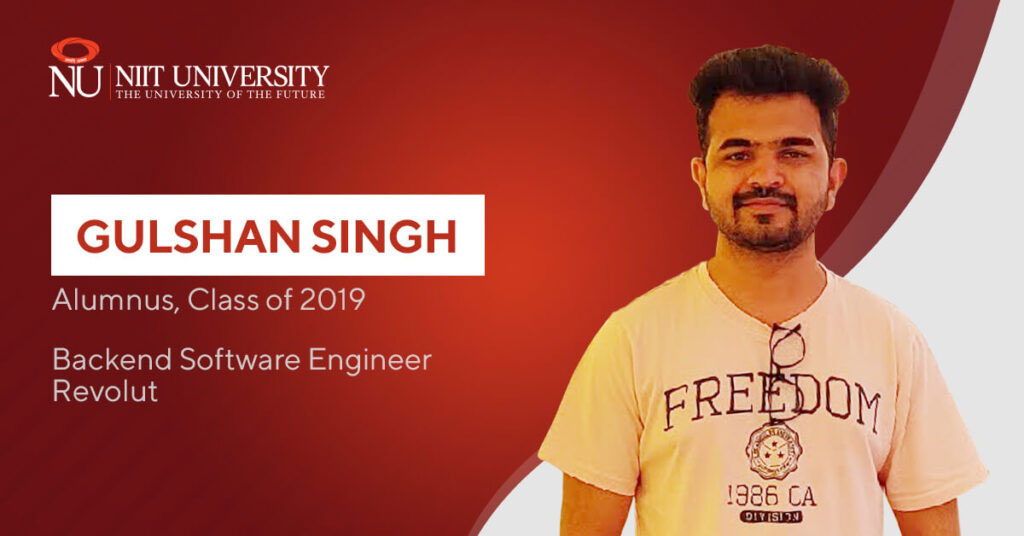 "After spending four invaluable years at NIIT University (NU), I can proudly say that it was the best decision I made. It helped me chart the course of my career and brought me to the place I am today," says alumnus Gulshan Singh humbly. The Class of 2019 student has certainly gone places in a short span of time, proving his mettle with ecommerce giants like Amazon and BigBasket. In fact, the latter was his Industry Practice converted into a pre-placement offer, an opportunity he grabbed with both hands and made it count. Here he recounts his journey so far.

"NU helped me expand the breadth and depth of my knowledge, and its stimulating learning environment prepared me for the corporate world," Gulshan says looking back on his journey. But he deserves the credit for making the most of the opportunities presented to him on campus. In a stint filled with milestones, he was the head of stage for TEDx events organised at NU and head of logistics for ingenNUity 2018. He also participated as a teaching volunteer with NU's Community Connect programme, giving back to the society.

All through his co-curricular activities, the BTech CSE (Computer Science and Engineering) student remained focused on building his forte in his chosen field. Gulshan was part of several projects including face recognition using deep learning. He won recognition and awards at competitions like India Skills 2018. Backed with confidence he was ready for his Industry Practice with BigBasket. "This opportunity provided by NU advanced my technical and personal development. I received my PPO and joined the company as FTE as part of the product team," he adds.

As BigBasket grew into a unicorn startup, Gulshan found many platforms to learn and grow. However, true to his nature he was focused on his goal, which was to become a member of FAANG (now MAANG). He bagged the role of Software Development Engineer with Amazon and proved himself once again. "I helped launch the BOPIS (Buy Online, Pickup In Store) programme in October 2021, which was a huge success in the US marketplace. It helped them reduce the last-mile shipping cost and increase retail store traffic," he says proudly.

But it wouldn't be Gulshan to rest on his laurels. After the successful stint with Amazon he decided to pursue his dreams again. "After three years in ecommerce I wanted to move into another field to expand my knowledge base and discover a new set of tech challenges. So I recently joined the APAC Hub team at Revolut as a Backend Developer, where I saw a sea of opportunities right away," he explains his decision. Once again, riding on the learning curve, he has made the right move that is set to catapult him into the big league.