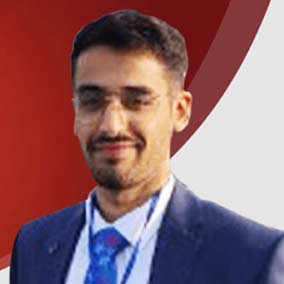 NIIT University alumnus Abhi Chitkara makes Cyber Strategy his forte, begins his journey with international powerhouse Ensign InfoSecurity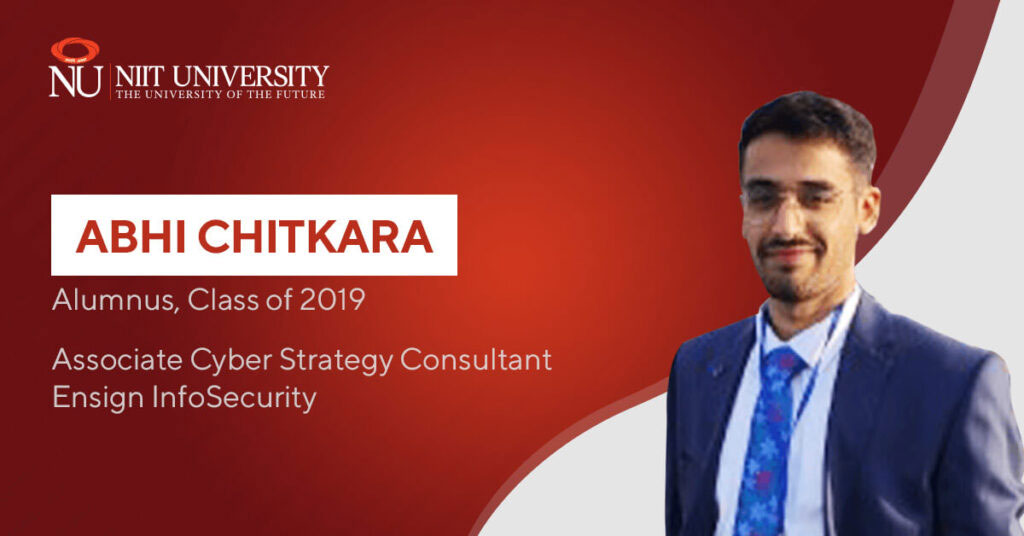 NIIT University (NU) alumnus Abhi Chitkara's story is all about knowing exactly what you want and going for your dreams with single-minded dedication. As the Class of 2019 student pursued his BTech Computer Science Engineering (CSE), he developed an interest in the fast-evolving field of Cyber Security. Using the platforms he got at NU as a launchpad for his Master's in Computing at the prestigious National University of Singapore (NUS), he has gone on to build his expertise in areas of Cyber Strategy, Governance Risk & Compliance, Information Security Standards and more. Now starting in his new role as Associate Cyber Strategy Consultant with Ensign InfoSecurity, he looks back on his journey filled with many milestones and accomplishments.

Bagging the coveted position at one of Asia's biggest cyber security management providers is no mean feat. Abhi has every reason to be proud of the achievement, but he says humbly, "NU provided me with the opportunity to indulge in the holistic experience of learning, personal development and academic growth. It prepared me for my Master's at NUS, which in turn helped me bag the job with Ensign InfoSecurity." During his stint at NU, Abhi had the opportunity to intern with Astra Security, where he chose to work as a Product Manager before applying for his Master's at NUS. It gave him firsthand experience with security best practices plugins for various CMSs, web application penetration testing, security audit projects etc.

Abhi also recalls his first live professional experience during his industry practice with PWC. It gave him the opportunity to be involved in ISO 27001, ISO 22301 audit and implementation projects. While he was building on his professional experiences at NU, he was also keen on developing into an all-round leader. From being a Student Associate in Academic Office to University President and CEO, StudCops, he handled several crucial responsibilities that led to his overall growth. "Through various student leadership opportunities and industry-curated curriculum, I was able to develop the technical expertise as well as soft skills required for my journey ahead," he says.

The road led Abhi to NUS, where he did his Master's in Computing with InfoComm Security specialisation. Once again, he pushed himself to prove his mettle and gain varied experiences. At NUS he was the Graduate Teaching Assistant for IT5002: Computer Systems and Applications, and also delivered on the role of Welfare Officer at the university's graduate student's society. During his internship with KPMG Singapore, he was a part of the cyber strategy team that worked on cyber maturity assessment and ISO27001 implementation projects. Consistently building on his expertise, making the most of his experiences and opportunities, Abhi has scaled heights of success in a short span. And his new role in Ensign InfoSecurity is another step in his ascent.