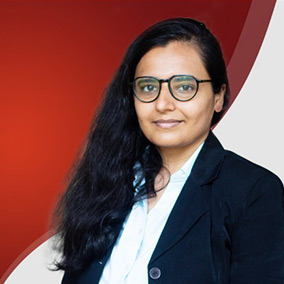 NU alumna Nirali Sampat's unconventional journey to the top of the consulting world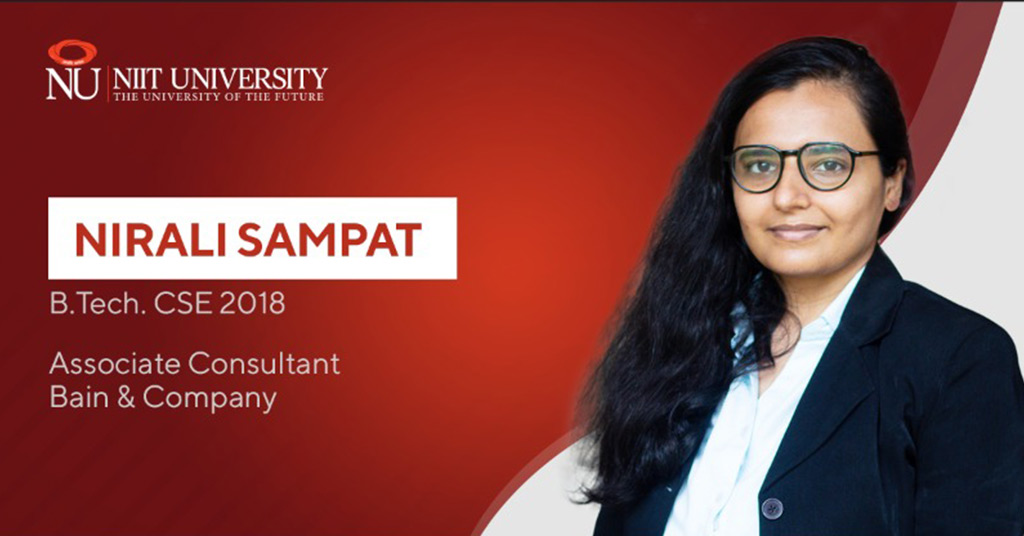 I have always tried to pursue the unconventional within the conventional. This habit which I developed at NU has helped me through several defining decisions in my life," says alumna Nirali Sampat. The BTech CSE student class of 2018 mentions her decision to pursue MBA in Liberal Studies and Management at IIM Kozhikode over other conventional management programs, and the big switch from tech consulting to business consulting. Today as an Associate Consultant with one of the Big Three – Bain & Company, she is proving her mettle in the challenging industry. She shares her story of walking down unconventional paths and finding her way to the top.

At NU besides proving herself in academics, Nirali made the most of various platforms by being part of the Debate Team, Movie Club, and Social Media Team. It won her the All-Round Excellence Award for outstanding performance in co-curricular and academics. Through mentor support and peer learning, she also found the path she wanted to take in her career. "My journey in consulting began in my 2nd year at NU when a senior told me about the field and it made me curious. When I mentioned my desire to switch, I received immense support from my faculty who wanted only the best for my career," she adds looking back.

With her mind set on consulting, Nirali gave it her best shot and managed to crack the Industry Practice interview with a leading name like PwC India. Backed by the confidence and skills she had gained on campus, she proved herself during the IP and converted it into a PPO. But after almost two years with PwC and a year-long stint with ZS Associates, it was time to make her next move. "The experiences I had gained right from my days at NU to the consulting experience in my professional career helped me get selected for the unconventional MBA program at IIM Kozhikode. I knew it was what I wanted for my growth and my career," she asserts.

From being part of the Literary Society at IIM Kozhikode to being on their Placements Operations Team, Nirali was at the top of her game once again. In fact, she again found herself an internship opportunity with PwC US and was even offered a PPO. But through her rigorous preparations, she got her dream profile with Bain & Company. "When I look back on my journey what stands out is the fact that I always had the right support from my friends, family, and my faculty. It's a journey that began at NU through the best mentorship, and I am happy it has brought me to the place where I am today," she concludes on a grateful note.