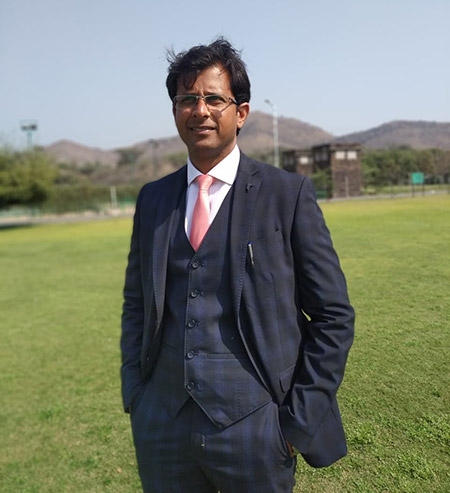 Prof. Vikas Upadhyaya reveals why NIIT University is equipped for the digital-driven learning era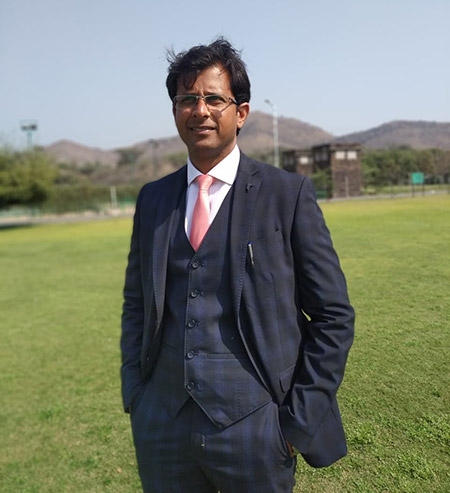 Way before the pandemic, digital disruptions were holding sway over diverse industry sectors. Electronics and Communications field in particular was in a state of flux with new age disciplines gaining prominence. Prof. Vikas Upadhyaya, Assistant Professor, ECE at NIIT University however believes that Computer Science and Electronics & Communication Engineering were always closely connected. With major focus on development of smart systems in all fields, he tells us how his university is molding its programs to shape students for the fast-evolving future.
Prof. Upadhyaya informs us that ECE is reaching its peak with areas like Automation, Robotics, Security, Surveillance, Smart city, Infrastructure gaining ground. Once focused on hardware design and communication technologies, ECE now emphasizes on programming. According to him, emerging areas in the field are "Embedded systems, IOT, Nanoelectronics, Robotics, Sensors, Renewable energy, Wireless Communication (5G), Satellite Communication and Fiber Communication. There are growing opportunities in many interdisciplinary areas," he adds.
The changing landscape of the field has been catalyzed by Government initiatives like Smart Cities, Make in India, Startup India to encourage innovators. Prof. Upadhyaya also mentions FinTech, Cyber Security, Big Data and Data Analytics, IoT as areas that have made an impact. "NU offers specializations in Communication and Signal Processing, Wireless Communication, VLSI and Embedded Systems, Data Science, Robotics & IOT Specialization, and renewable energy and Electrical vehicle. The program is frequently updated with feedback from the industry and academia," he asserts.
Prof. Upadhyaya firmly believes that institutions should not offer specializations for the sake of it. At NU the specializations are backed up by R&D projects, Capstone projects to help inculcate research and industry level product development skills amongst students. "The whole program emphasizes on project-based learning, which is at the core of teaching-learning process at NU. The major focus in the labs is to design the circuits from the scratch rather than plug and test approach. Students also participate in Robotics ad Electronics club activities," he elaborates.
A variety of simulation platforms encourage such engaging activities even during the times of the pandemic. Prof. Upadhyaya states that technology has come as a rescuer in this unprecedented phase but will continue its sway in the post Covid world too. "Digital revolution will continue. Flip class rooms, online courses, simulation platforms in labs will shape teaching-learning experience. I have organized Ideathon and Hackathon in the current semester to encourage innovation. At NU we are equipped for the challenges of digital-driven learning era," he declares.