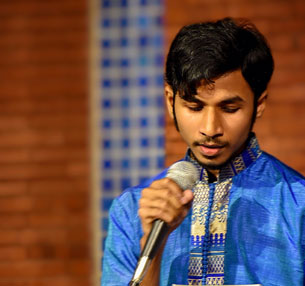 Story of Pravallesh: The multi-talented and polyglot of NIIT University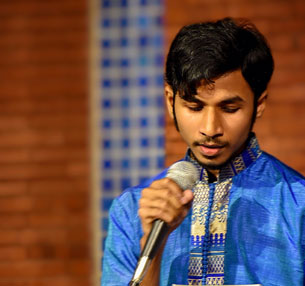 Poet, Yoga Practitioner, Orator, Theatre Artist, and Polyglot. Multi-talented doesn't even begin to define KVKS Pravallesh, a student of B.Tech. at NIIT University.
Pravallesh began to explore all diverse interests at various stages of life to either master a skill or to overcome a shortcoming in his skill set. That way, Pravallesh has been a compulsive doer and lifelong learner who has been pushing his intellectual and physical boundaries, constantly.
His interest in Yoga began at a very young age when he discovered that this ancient science was one of the ways to increase concentration, self-confidence, and self-control. His interest in oratory and theatre grew from his desire to overcome stage fear, while his interest in poetry came from his discovery that it helped him express his feelings better than spoken words.
Another unique thing about Pravallesh is that he is a true polyglot, being fluent in 4 languages! He always had a zeal to learn new languages to help him interact with people from different regions. Knowing different languages has helped him and others in many ways. It gave him the confidence to explore regions beyond his usual locale. Another time his skill in languages was useful for others was 3 years ago. The child who came touring with his family was stranded. The people who found him could not understand what the weeping child was saying, they simply couldn't understand him because he was speaking a language that they couldn't understand! Pravallesh came to the rescue, he talked to the child, got details of his parents and brought the family back together.
Pravallesh came to NIIT University with the objective to gain new experiences in a new environment and feels that this has been met. He recommends that everyone should step out and experience all the diverse cultures of our great country.