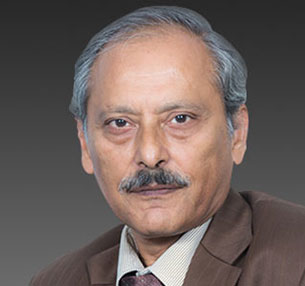 "Teachers have to guide students to develop their capability to convert information to knowledge," says NIIT University's Prof. Sudip Sanyal, one of the doyens of IT education in India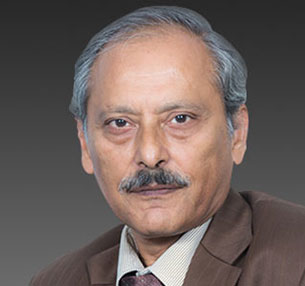 Talking to Prof. Sudip Sanyal is like going back in time. As he himself reminds us that he might be one of the few people left who started off on mainframes using punched cards to feed in the programs. In his 36 years of research and academia career, the Professor and Dean, Engineering and Technology, NIIT University has taught at leading institutions in the country. He has witnessed the IT revolution right from its nascent stages and is still going strong, staying on top of new age technologies like AI and Data Science. Unsurprisingly, he is transitioning into the post pandemic "new world" with classics of Steinbeck and O. Henry on his reading list. We delve into his mind to revisit the past and get insights into what the future holds.
From mainframes to emails, the opening of the World Wide Web to first signs of mobile computing, Prof. Sanyal has seen it all. He remembers the days when every program had to be written from the scratch. Today, you have software for all types of computation, and a lot of it is free. Though it has made programming easier and more accessible, Prof. Sanyal also highlights the downside to the development. "Three decades ago, when computing resources (both hardware and software) were limited, people were forced to think about innovations so that difficult problems could be solved using limited resources," he says, comparing the two to cooking your own dishes and heating pre-cooked food in the microwave. Food for thought!
One of the biggest developments in recent times is however the fact that access to information has grown exponentially. According to Prof. Sanyal, it has redefined the role of a teacher for our times. "Today, teachers cannot confine themselves to just giving information, since that is freely available. Instead, teachers have to be mentors, who help students develop their analytical and problem solving abilities. Teachers have to guide students to develop their capability to convert the information to knowledge," he adds. It's something him and his experienced team of faculty members at NIIT University strive for as they train students to not only master relatively new technologies like AI, ML, IoT but understand their applications too.
According to Prof. Sanyal, all new technologies open up new avenues of applications. It's also true for AI, ML, IoT etc., which have applications in variety of areas that had never used computer science earlier. He offers examples of diverse areas like predicting house pricing to detecting gravitational waves. "We can definitely expect more applications of these technologies in domains that require some sort of data analytics or decision making. If you want to build a career in these areas then you should not only understand these technologies but also understand the domain where they will be applied. Data Science, Data Analytics, AI and Machine Learning, as well as Cyber Security will be the Sunshine areas in the future," he states.
With its industry network of 600+ partners, NIIT University helps students understand the science while realizing its applications too. Specializations in AI, Data Science, IoT (and cyber security) coupled with several project-based courses like R&D project, Capstone project, Industry Practice, train students to be problem solvers. The University too had to get into problem solving mode post the lockdown. Prof. Sanyal gives us a lowdown on the impact, "Most educational institutions swiftly went to online delivery mode. But after few months we realized that we have to rethink the pedagogies because traditional hour long lectures work in the classroom and not online." And as usual, his university is quick to respond with blended and effective pedagogies to tackle the issue and lead its students into the "new world".
Prof. Sanyal's five lessons from the pandemic:
Difficult and unprecedented situations lead us to innovate and think out of the box.
We have realized that work from home can be as effective as usual way of working.
In the education sector we may continue to see blended (online and physical) form of learning.
Remaining physically and mentally fit is an absolute essential.
Pick up new skills and knowledge, but not just for your career. You can read books to look beyond your careers and broaden your horizons.