Your future is within your grasp
AT NIIT University (NU), experiential learning is at the core of our teaching and learning process. Our teaching methods are linked to the four core principles that guide all our pedagogy: the academic programmes we offer are industry-linked, technology-based, research-driven and seamless. We encourage our faculty to include real-world challenges in their courses. Academic rigour and real-world practicality combine to ensure that our students find employment that is both financially satisfying and personally fulfilling. Our meticulous placement process prepares students for the workforce from the beginning, step by step. Our placement record is envy-inducing – 100 percent* since inception.
NU's Career Development Council (CDC) and Centre for Industrial Collaboration (CIC) spearhead several placement initiatives for the benefit of our students. These organisations work with over 700 industry partners since inception, including some of the foremost Indian and multinational corporations, to place our students.
At NU, we believe in starting young. So, right from when students enter NU as undergraduates, we help them understand themselves in a holistic manner, while focusing on their professional choices. The Design My Future (DMF) initiative, which includes an interactive workshop, helps students understand their strengths, identify their career choices, articulate their life purpose, values and vision, and prepare an action plan that goes beyond their time in college.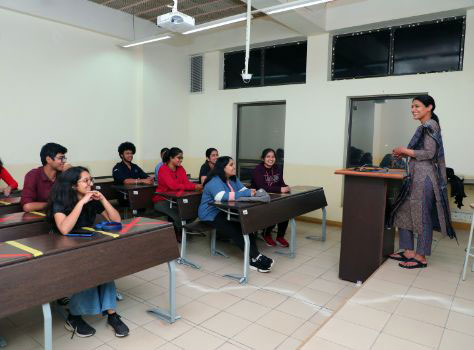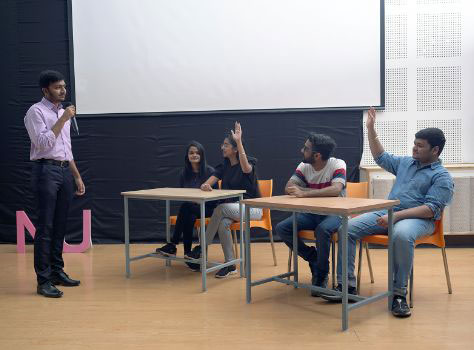 Career Development Council (CDC)
The CDC facilitates activities that focus on helping students bridge the competency gaps identified by the Design My Future workshop. They also help in students' overall personal development. The activities include workshops on interview skills and resume building, mock interviews, group discussions and placement guidance.
NIIT University students are not just academically sound, but have great attributes such as teamwork and communications skills.

— Industry partner
Industry Practice enables all BTech students to intern with a company for six months during their final semester. This gives them the opportunity to translate theoretical learning to practical applications.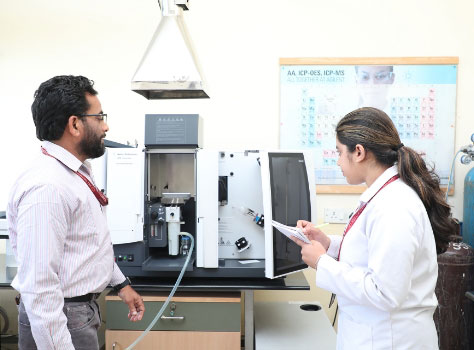 I love working with IBM because everyone is approachable and ready to help us when we have issues. This speaks highly of the work environment in the organisation, which we are only getting a taste of due to the pandemic. But I am grateful to my university for this one-of-a-kind opportunity."

— Aditya Sagar Ranka, BTech, Class of 2021, Industry Practice as Security Analyst at IBM
Companies such as Morgan Stanley, IBM, Cisco, Deloitte, Ernst & Young, Genpact and BigBasket offered Industry Practice to our students in 2022, with Morgan Stanley offering the highest stipend of ₹ 87,000 in India, and UQAC of Canada, the highest internationally at ₹ 82,833. The average stipend was ₹ 24,884 for the year.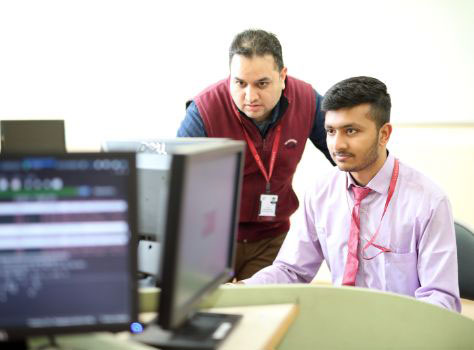 NUtons get their first formal exposure to the professional workplace through summer internships. This gives them an opportunity to work closely with professionals in their chosen domains and develop competencies related to their career goals.