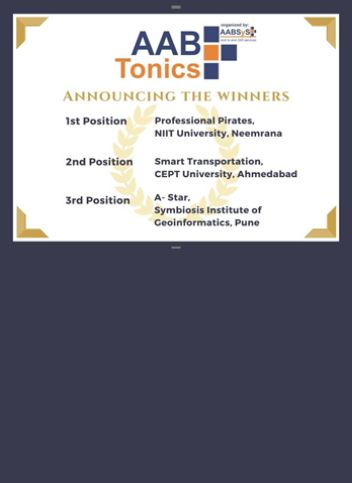 NUtons win 1st position in an International GIS competition AABtonics organised by AABSyS IT
Mayuri Mane and Trisha Sharma, 4th-year BTech CSE students secure first position in AABtonics, an international GIS competition organised by AABSyS IT.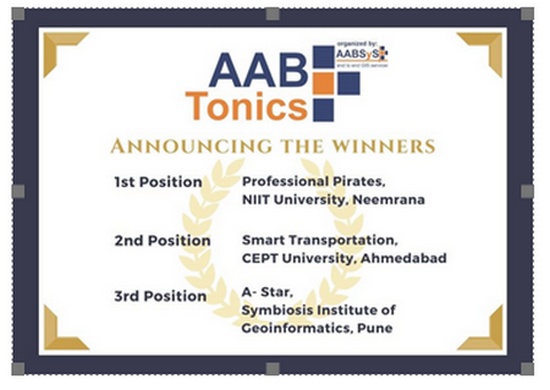 Crop Classification using Bayesian Hyperparameter Optimised Machine Learning Techniques and Multi-temporal Sentinel-2 Data
Team and project insight:
The project started out as a research and development project (R&D project) in the sixth semester of BTech Computer Science and Engineering at NIIT University (NU) with the mentorship of Dr Thota Sivasankar. The aim of the project at that stage was to simply build a predictive model for crop classification using Sentinel-2A data. After the completion of the R&D project, the curiosity of the topic and hunger for innovation motivated the team to search for the most suitable machine learning model and optimise it to the best level of accuracy.
The team has two members with a mentor. The first member of the project is Mayuri Mane, a BTech CSE student in the 4th year of her engineering. She is specialised in data science and has been working as the implementer of the project since January 2021. She performed the analytic calculations and numerical simulations. The second member of the project is Trisha Sharma, a BTech CSE student, also in her 4th year of engineering and specialising in data science, who is the shaper of the project. She has been working on the technicals as well as sorting useful and arbitrary details to come up with a big-picture perspective.
Congratulations to Mayuri, Trisha and
Dr Thota Sivasankar
, their mentor!