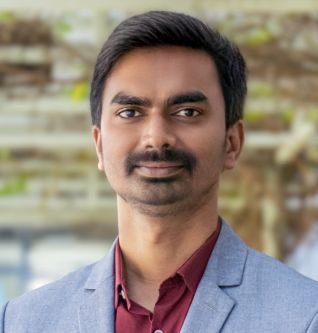 Dr Thota Sivasankar is an Assistant Professor of Geographic Information Systems (GIS) at NIIT University (NU). He has eight years of experience in research and academia.
His current research is on the use of microwave remote sensing, particularly Synthetic Aperture Radar (SAR) data, for natural resource management and disaster management applications.
Prior to joining NU, Dr Sivasankar worked as a research scientist at the North-Eastern Region node for Disaster Risk Reduction (NER-DRR) of the North Eastern Space Applications Centre (NESAC), Department of Space, Umiam (Shillong), for three years. He did his doctorate in Microwave Remote Sensing from the Indian Institute of Technology (Indian School of Mines), Dhanbad, while working at the Indian Institute of Remote Sensing, ISRO.
Dr Sivasankar has to his credit several peer-reviewed research publications in various national and international journals.