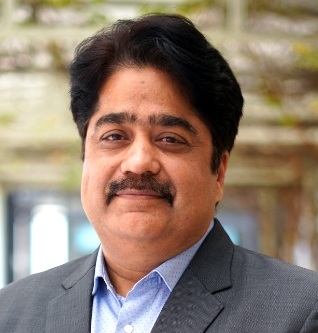 Sushil Kalyani is Area Director, Management & Associate Professor of Finance & Accounting. He has 21 years of experience in academia and the corporate world. His teaching interests are Financial Reporting and Analysis, Management Accounting and Control, Project Finance, Financial Derivatives, Risk Management, Financial Modelling and Valuation, and Wealth.
Prior to joining NU, Prof Kalyani worked in various educational institutions including the International Management Institute, Bhubaneswar, and IIS University, Jaipur. During his stint in the corporate world, he worked with a Dubai-based company as a Regional Financial Controller handling 25 branches of the company located in Africa.
With multiple professional degrees under his belt, Prof Kalyani brings a lifelong love for learning and research to NU. He is currently pursuing an EFPM from IIM Rohtak. In addition, he is an art enthusiast, who loves to experiment with clay and scrap materials.