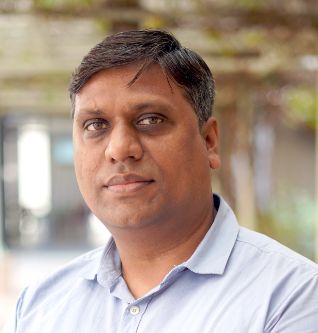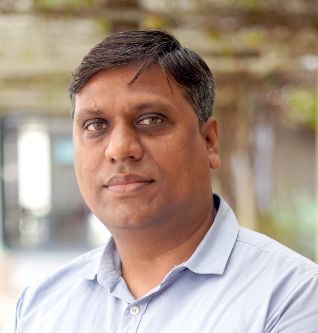 Dr Yogendra Pal, a PhD from IIT Bombay, is an Assistant Professor in Educational Technology at NIIT University (NU). He has seven years of experience in industry, research and academia. His teaching and research areas focus on the use of information and communications technology to impart education, especially to teach computer programming to non-English speaking students. He has, in fact, been producing videos to teach programming to Hindi speakers on his YouTube channel, 'Learn By Watch', since 2009.
Prior to joining NU, Dr Pal worked as a project research scientist in the Computer Science and Engineering (CSE) department at IIT Bombay, where he managed the front-end of IIT Bombay's MOOC platform, IITBombay X, using Drupal. Previously, after completing his PhD in 2016, he launched a YouTube channel, ETmantra, to provide training and support to teachers for developing educational content.
He began his career as a Project Engineer in C-DAC Mumbai after completing his master's degree in CSE in 2009. Dr Pal brings his varied experience of working in industry, research and teaching, along with his expertise in running his own content channels, to NU.
Selected publications
Y. Pal and S. Iyer, "Classroom Versus Screencast for Native Language Learners: Effect of Medium of Instruction on Knowledge of Programming," in Proceedings of the 2015 ACM Conference on Innovation and Technology in Computer Science Education (ITiCSE'15),2015,pp.290–295.10.1145/2729094.2742618.
Y. Pal and S. Iyer, "Effect of Medium of Instruction on Programming Ability Acquired through Screencast," in International Conference on Learning and Teaching in Computing and Engineering, 2015, pp. 17-21, doi: 10.1109/LaTiCE.2015.38.
Y. Pal and S. Iyer, "Comparison of English versus Hindi Medium Students for Programming Abilities Acquired through Video-Based Instruction," in IEEE Fourth International Conference on Technology for Education, 2012, pp. 26-30, doi: 10.1109/T4E.2012.30.
View more
Publications
Conference papers
Y. Pal and S. Iyer, "Classroom Versus Screencast for Native Language Learners: Effect of Medium of Instruction on Knowledge of Programming," in Proceedings of the 2015 ACM Conference on Innovation and Technology in Computer Science Education (ITiCSE'15),2015,pp.290–295.10.1145/2729094.2742618.
Y. Pal and S. Iyer, "Effect of Medium of Instruction on Programming Ability Acquired through Screencast," in International Conference on Learning and Teaching in Computing and Engineering, 2015, pp. 17-21, doi: 10.1109/LaTiCE.2015.38.
Y. Pal and S. Iyer, "Comparison of English versus Hindi Medium Students for Programming Abilities Acquired through Video-Based Instruction," in IEEE Fourth International Conference on Technology for Education, 2012, pp. 26-30, doi: 10.1109/T4E.2012.30.
Y. Pal and S. Iyer, "Classroom Versus Screencast for Native Language Learners: Effect of Medium of Instruction on Knowledge of Programming," in Proceedings of the 2015 ACM Conference on Innovation and Technology in Computer Science Education (ITiCSE '15), 2015, pp. 290–295, doi: https://doi.org/10.1145/2729094.2742618.
Y. Pal and S. Iyer, "Effect of Medium of Instruction on Programming Ability Acquired through Screencast," in International Conference on Learning and Teaching in Computing and Engineering, 2015, pp. 17-21, doi: 10.1109/LaTiCE.2015.38.
Y. Pal and S. Iyer, "Comparison of English versus Hindi Medium Students for Programming Abilities Acquired through Video-Based Instruction," in IEEE Fourth International Conference on Technology for Education, 2012, pp. 26-30, doi: 10.1109/T4E.2012.30.
A. Abhinav et al., "Designing Engineering Curricula Based on Phenomenographic Results: Relating Theory to Practice," in IEEE Sixth International Conference on Technology for Education, 2014, pp. 80–87.
H. Peter et al., "A Global Snapshot of Computer Science Education in K-12 Schools," in Proceedings of the 2015 ITiCSE on Working Group Reports – ITICSE-WGR '15, 2015, pp. 65–83.
R. Singhal, R. Kale, Y. Pal,  and S. Debgupta, "Optimal cascaded configuration for IP SAN on NetBSD," in International Conference on Recent Trends in Information, Telecommunication and Computing, 2010, pp. 212-214.
R. Singhal, P.  Pawar, S. Bokare, R. Kale and Y.  Pal, "Design of Enterprise Storage Architecture for Optimal Business Continuity," Journal of Electronic Science and Technology, vol. 8, no. 3, pp. 206-214, 2010
Professional activities and achievements
Reviewer in Journals

Research and Practice in Technology Enhanced Learning
Smart Learning Environments

Reviewer in Conferences:

Technology for Education
International Conference on Advanced Learning Technologies
International Conference on Computers in Education
International Conference on Computational Thinking and STEM Education
International Conference in Humanities, Social Sciences, Management & Education

Organised Conferences

Technology for Education
International Conference in Humanities, Social Sciences, Management & Education

Organised workshops

'Educational Video Creation' in MTNL, IIT Bombay, VJTI Mumbai, Central Universities of Rajasthan, NPTEL and many other reputed colleges, universities and corporates
'NoCode Development'"

Development of Training Material Developed and published the following training modules on YouTube channel, Learn By Watch:

My First Interaction with C Programming (15 hours), April 2009
Yogi's Guide to Drupal 7 Basic (7 hours), February 2011
Yogi's Guide to C++ (12 hours), April 2013
Yogi's Guide to Drupal 7 Advanced (7 hours), July 2015
Learn to make E-commerce website with Ubercart (5 hours), September 2015
Yogi's Guide to Web Development (3 hours), September 2016
Yogi's Guide to HTML (5 hours), October 2016
Yogi's Guide to Webmin (1 hour), October 2016