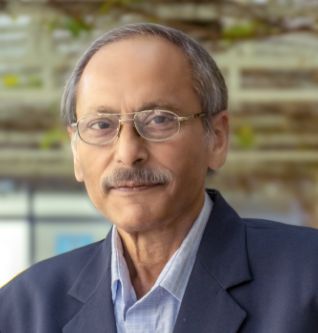 Dean - Engineering & Technology
Dr Sudip Sanyal is Professor and Dean, Engineering & Technology. Over the last 36 years of teaching and doing research, he has worked as faculty in leading universities such as the Indian Institute of Information & Technology (IIIT), Allahabad, Banaras Hindu University, and the University of Roorkee.
Prior to joining NU, he headed a number of posts at IIIT, Allahabad, including as Dean (Faculty Affairs), Member of the Senate, Member of the Board of Governors, Dean (R&D), and Chairman, Grievances Cell. He later became Director, Faculty of Computer Science and Engineering, at BML Munjal University.
Dr Sanyal is a PhD from Banaras Hindu University. His areas of research include artificial intelligence, machine learning, information retrieval and cognitive modelling.
Apart from receiving various awards and recognitions, Dr Sanyal served as Consortium Member for the development of robust document analysis and recognition systems at MCIT from 2006 to 2014. Internationally, he has won the Best Software Award at the International Conference on Intelligent Text Processing and Computational Linguistics (CICLing) in 2012.