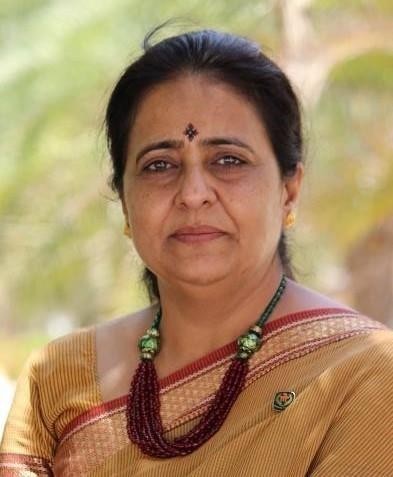 Dean - Quality & Excellence
Dr Vandana Suhag is a Professor and Dean, Quality & Excellence at NIIT University. Dr Vandana Suhag, in addition to a PhD in Chemistry, holds an MBA degree. She has excelled in various academic and administrative positions in institutions of higher learning during her career spanning more than two decades.


Right since beginning of her career in 1997, she had been associated with the Manipal Group holding various administrative and academic posts which included those of Registrar, initially at Sikkim Manipal University, later at Manipal University Jaipur and DIT University. She has been the Dean, Education Quality BML Munjal University, Haryana.
Her main forte is conceptualizing new initiatives in teaching-learning and assessment processes, plan implementation, inter-institution collaboration at national and international levels, industry- academia tie-ups, student support services, HR processes and quality assurance measures. With her penchant for cross- functional team management, handling of legal matters, development of internal quality assurance processes, alumni relations and facilitating entrepreneurship initiatives she has been able to add value to overall functioning and progress of institutions she has worked for.Besides her overall administrative and academic acumen, she brings strong leadership qualities to her position in any higher education institution that she serves. She has been part of NAAC Peer Team for assessments.
She is deeply involved in engagements with regulatory bodies and accreditation agencies for furtherance of institutional interests. Some key roles she has performed are – improving quality in education; planning finalizing national and International partnerships, industry-academic tie-ups, and corporate relations, achieving research outcomes, preparing the institution to participate in various ranking and accreditation processes.