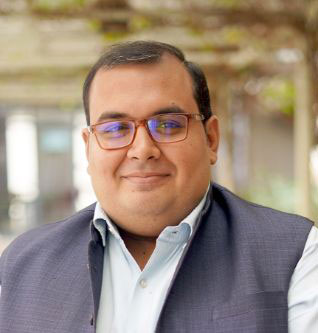 Associate Dean – Research
Dr Vinay Sharma is an Associate Professor & Associate Dean – Research at NIIT University (NU).

Dr Vinay Sharma is a gold medallist from Banaras Hindu University, a research scholar, and an esteemed post-doctoral Fellow at the Hebrew University of Jerusalem (HUJI). Prior to joining NU, Dr Sharma taught at the Ruhr University Bochum (Germany), at HUJI (Israel) where he received the prestigious Lady Davis fellowship for his post-doctoral research, and at the Department of Physics, Axis Institute of Technology and Management, Kanpur.

The major focus of his research has been Ultrafast and Spectroscopic measurements of solar cell materials and exploration of hydration dynamics of aqueous systems. Dr Sharma has published vast number of articles in international peer reviewed journals and participated in various international conferences at Germany, Thailand, China etc., including the prestigious RSC conference at the Queens College, Oxford, UK in 2012.